Your security is our priority.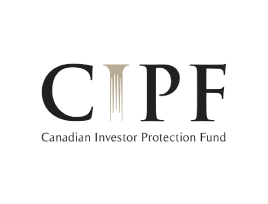 Protecting your investments.
Funds managed by CI Direct Investing are held with custodian members of Canadian Investor Protection Fund (CIPF). This provides limited protection for customer accounts, in case of the custodians' insolvency for up to $1 million per account type category. That's like how your investments are protected at the bank!
CI Direct Investing is a registered portfolio manager.
We have a fiduciary duty to put our clients' interests first and deal fairly, honestly and in good faith.
Advanced technology to secure your account.
We use advanced login, encryption, security testing and other measures to ensure the safety of your data and funds.
Protecting your personal information.
We will never share your information without your permission. We follow Canada's Personal Information Protection & Electronic Documents Act.
Total transparency.
The CI Direct Investing dashboard allows you to quickly and easily monitor every transaction. You get at-a-glance peace of mind so you can feel in control of your money.
Got security questions?
How safe is my money?
Your money is protected under the Canadian Investor Protection Fund, which insures your money in case of insolvency for up to $1,000,000 per account type. Read about how we keep your money safe in our blog post.
Will I pay a fee if I move my investment to CI Direct Investing?
Most institutions charge a transfer fee, but we'll gladly refund this fee for transfers over $25,000 for a maximum refund of $150. To get a refund, message your adviser. Unfortunately, we can't refund penalties on the early sale of mutual funds.
Does CI Direct Investing receive commissions or hidden fees?
Never. We strongly believe in full transparency when it comes to how much you pay. We'll never take a dime in commissions.
What happens if I invest less than the $1,000 minimum?
Your account won't be invested in your portfolio until you reach $1,000. You can set up a recurring deposit that'll get you automatically invested when it reaches $1,000.
How is CI Direct Investing's fees calculated?
The monthly fee based on a cumulative, annual percentage of how much you invest with CI Direct Investing across all accounts. See the fee schedule.